Leafs and the Hubbers are in Music City to take on the Predators.
Here is a great picture of our crew with Joe Bowen and Jimmy Ralph.  (last update all were accounted for and no jail time has been experienced)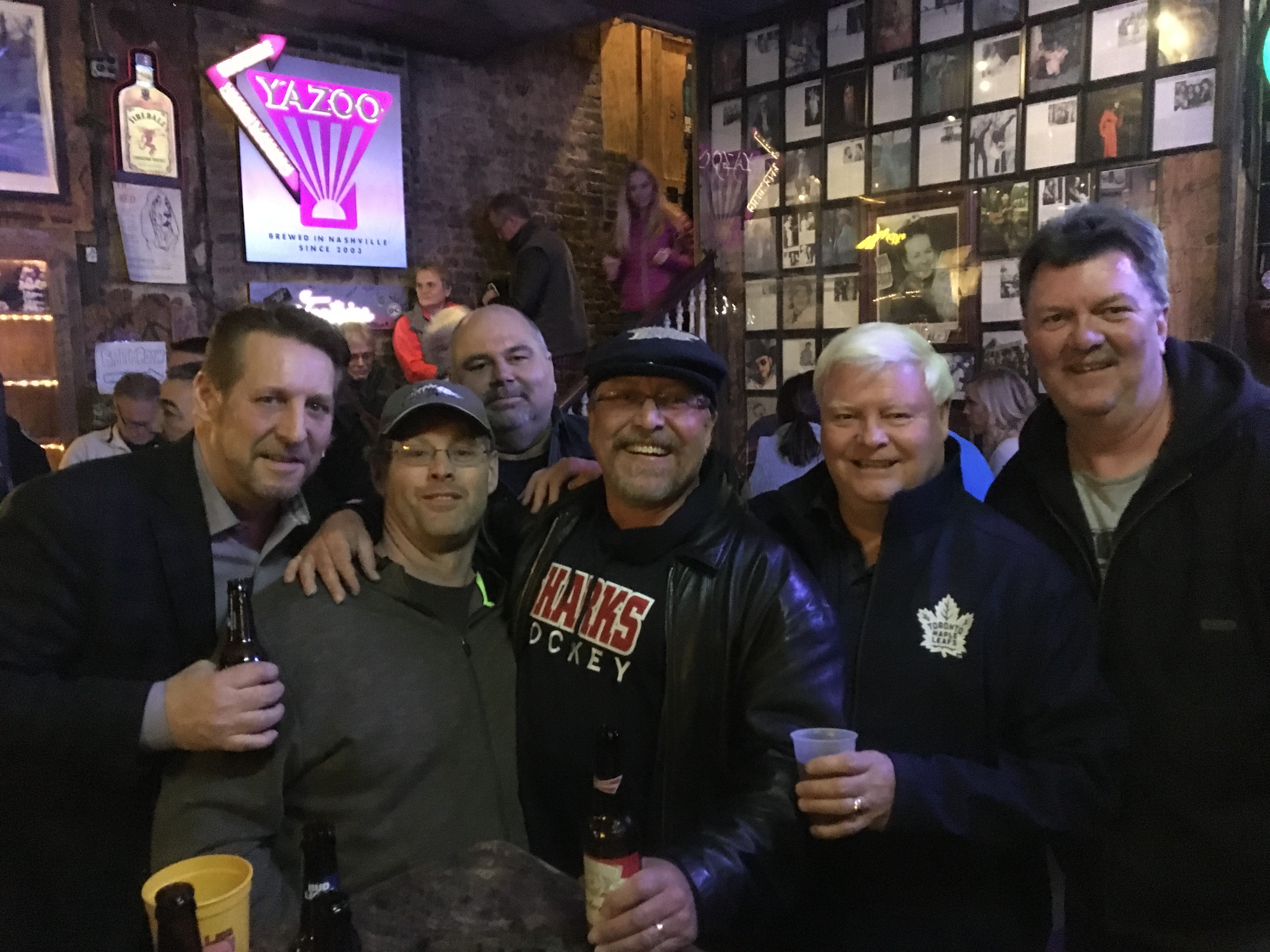 Great news on the injury front as Auston Matthews and Nikita Zaitsev look to make it back into the lineup this evening.
Glad the Leafs did not rush Matthews during his rehab assignment and am excited to see what the big Center can add to the lineup.
Big test tonite, the Preds can play pretty much any style of hockey game you like.  At some point, irritating Mike Fischer will be part of a goal against us.  I can feel it.
I got the Leafs.  4-2.
With Matthews, Zaitsev back in tonight only Komarov remains on injured list

Leafs lineup tonight v #Preds

Hyman-Matthews-Nylander
Marleau-Kadri-Marner
JvR-Bozak-Brown
Johnsson-Plekanec-Kapanen

Rielly-Hainsey
Gardiner-Zaitsev
Dermott-Polak

Andersen starts
McElhinney

— Mark Masters (@markhmasters) March 22, 2018
#GOLEAFSGO